We recognize that all of our patients are unique and deserve to receive dental care that reflects their individual needs. Our experienced and talented dental team is committed to working with you and your family to create a comfortable, stress-free, and rewarding dental experience every time you visit our practice. We are pleased to welcome you and your family, and we look forward to working with you.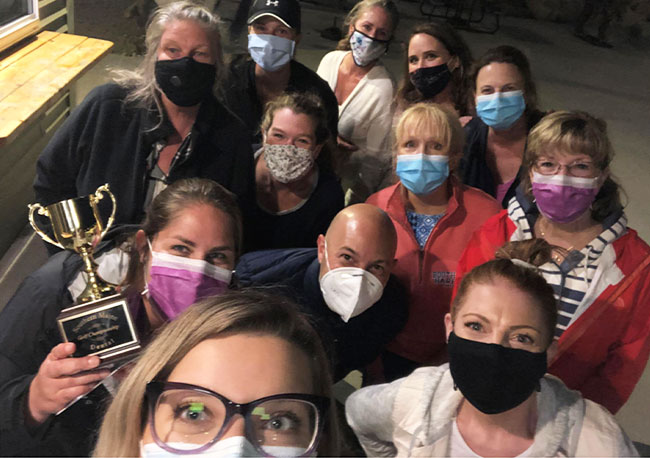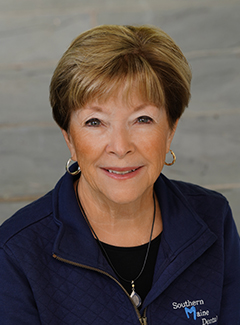 Denise
Office Manager
I help to maintain the financial stability of the office. You could say that I work "behind the scenes," though I'm also available to help with whatever questions our patients may have regarding billing, scheduling, and re-care. I love the interaction with patients over the past 38 years I've worked here. I have made so many long-lasting friendships. It's been a pleasure to see them come through the doors over the years. This office is my second home!
I have three grown children who have families of their own. I have seven grandchildren and I love them to pieces! I also enjoy boating, sailing, and traveling. Especially family vacations with all my children and grandchildren! Life doesn't get any better than that!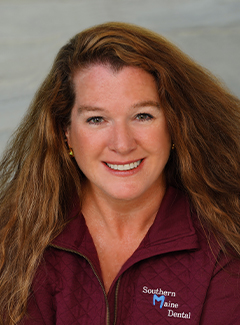 Wendy
Dental Assistant
I primarily assist Dr. Steed and Dr. Rodney with patient care and help in treatment planning by taking X-rays and creating study models. I also take care of ordering all clinical supplies. I really enjoy getting to know my patients and trying to make them feel comfortable while they are here. I look forward to catching up with them when they come back in for a visit. Ours is a small office, and I have been fortunate enough to have made some long lasting friendships that I truly treasure.
I am married and have two wonderful, beautiful, and amazing adult daughters! I am caring for my great nephew who is a complete sweetheart! In my spare time, I enjoy being with my family and friends, being outdoors, scrapbooking, and reading.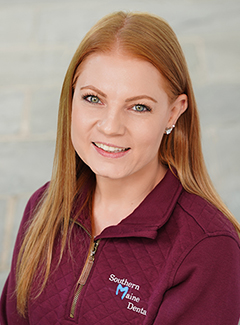 Andrea
Dental Assistant
My primary position here at Southern Maine Dental is Dr. Steed's assistant. We have been working together for almost a decade! I love being a dental assistant. It is my goal to help each patient be as comfortable as possible during their visits.
When I'm not assisting, I'm at home spending time with my friends or family.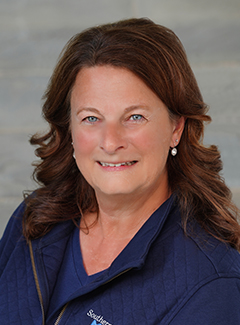 Kim
Business Assistant
As one of the voices that will welcome you to our office, I'm here to help with whatever is needed. Most of my time is spent taking care of the day-to-day activities of the business office including maintenance of electronic records, scheduling appointments, accounts receivable, insurance processing, treatment planning, referrals, prescriptions, and phone calls. I enjoy the time spent with our patients, and working closely with a great team!
I've been married to my high school sweetheart for 38 years. We have three grown children, three granddaughters, and three grand-dogs. I love spending time with family and friends, scrapbooking, snowmobiling, gardening, and going to the beach.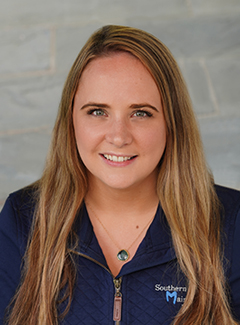 Nicole
Business Assistant
My job allows me to be versatile in the office, as I help out in any area that needs assistance. I love working in the lab pouring up models just as much as I love working at the front desk. It is so great to meet all the new people coming into the office. Coming here in 2011, I've really enjoyed learning all about the dental field. I feel so lucky to have had such great teachers in our doctors and team members. The office has felt like a second home from day one.
I enjoy relaxing with my husband Derek and son Roman in our home with our cats Mister and Cruise. I also enjoy running, kayaking, and other outdoor activities.
Debbi
Dental Hygienist
I've provided hygiene care for patients of all ages in this practice for more than 25 years. I especially love working with children, but I also enjoy the ongoing relationships that naturally develop over time between staff members and patients in a general practice. Many of our patients are either extended family of co-workers or friends of other existing patients. Our entire staff is absolutely phenomenal! From our doctors to every member of the team, we are all warm, welcoming, and dedicated to patient care.
I am married to my wonderful husband, Don, and we have one son, Tyler. My favorite forms of exercise have always been dancing and skiing, but when it comes time to relax, I love to travel. My hobbies include decorating, gardening, and baking.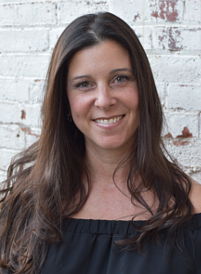 Stacy
Dental Hygienist
I love working with a variety of patients of all ages. To achieve a high level of oral health, I strive to create care plans based on each person's individual needs, and provide education regarding the importance of effective home care. Our team player approach enables great quality care, in a fun and enthusiastic environment.
I'm very family oriented and enjoy running and any outdoor activities with my children and husband.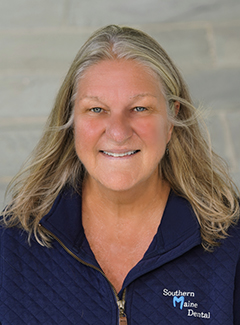 Diane
Dental Hygienist
I have worked as a dental hygienist for more than 30 years, and have been happy to be a part of Southern Maine Dental's team for the majority of that time. Each year has brought new patients, and while I enjoy meeting new people, it is the relationships with our long-time patients that I cherish the most. Our office is such a warm, comfortable place to be, and our patients can tell that everyone on our team is committed to providing them with an outstanding experience.
I have two grown children, Malory and Erik. I love to be outside in my off time gardening, walking, and especially going to the beach. I also enjoy traveling when I get the chance.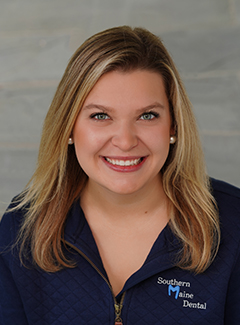 Cassie
Dental Hygienist
I am passionate about helping my patients have the healthiest mouth possible. Building relationships with my patients is one of my favorite parts of being a dental hygienist. As a Biddeford native, I couldnt be more proud to be part of the Southern Maine Dental team.
In my free time I enjoy yoga, hiking, reading, and exploring the beautiful hidden gems Maine has to offer.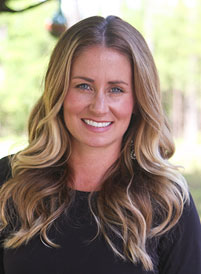 Maggie
Business Assistant
I am so lucky that every day I have the opportunity to meet and interact with so many amazing and different personalities. Our patients are extremely special to us and I love that it is my job to welcome them and make them feel at home while they are here. It's incredible to see all of the life-long relationships that have been developed throughout the years with the staff and patients. It's a great testament to know just how special this practice is.
I love spending time with my two children and my husband. We enjoy going to the beach and getting together with our friends for barbecues and camping trips in the summer. I also enjoy repurposing old furniture and decorating.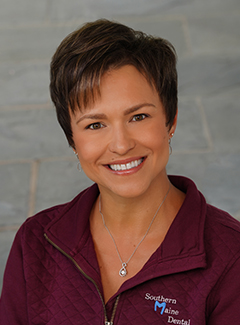 Noelle
Business Assistant
I am so excited to begin this new journey with Dr. Steed and her staff. My 15+ years of experience in customer service coupled with my love of a challenge will help me create the best experience for the patients and consistently meet their needs. I look forward to many years with such a great group in a wonderful dental practice.
I am a mom of two great kids and I have a very hard-working husband. When we have time, we love to go skiing and hiking. Our goal is to acquire a camp where we can spend our weekends outside and on the water. I am looking forward to meeting everyone who is part of this dental community.